Delivery Driver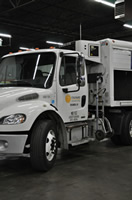 We are currently searching for customer oriented, motivated CDL Class A Drivers. Specific Responsibilities include, but are not limited to: Ensuring all products are accounted for and delivered safety to accounts in a timely fashion, maintaining accurate records of route, follows check-in procedures, verifies and collects accurate payment, unloads truck and places product on shelves at customer locations. Candidates should excel in customer service and build relationships with customers, possess listening and conflict resolution skills. Requirements include: Valid CDL Class A License, clean driving record and able to get bonded, active DOT Medical Card, minimum 2 year commercial driving and the ability to regularly lift and/or move up to 50 pounds and occasionally lift and/or move up to 160 pounds.
Click here to download DOT Application
Load Crew Member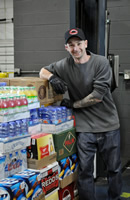 Positions are full-time, Monday through Friday, 2nd shift, and occasional weekend hours as business needs require. Specific Responsibilities include, but are limited to: Responsible for pulling orders based on pick ticket to accurately build orders for loading onto delivery trucks, builds orders according to assigned load tickets using industrial power equipment, manually lifts and moves product to restock and repack ensuring date code accuracy and proper rotation, stages completed pallets in designated area, responsible for meeting productivity requirements and adheres to good safety standards and practice. Requirements include: Prior Warehouse is required, the ability to operate a manual/powered pallet jack or lift product, certified Forklift license is a plus, must have attention to detail, strong work ethic and good attendance record.
Click here to download Application of Employment
---
At Stagnaro Distributing we are always excited to hear from talented professionals eager to join our team. Please forward all resumes/applications to: hr@stagdist.com, fax 513-871-4432 or mail to HR at Stagnaro Distributing, 351 Wilmer Ave, Cincinnati, OH 45226. Stagnaro Distributing is an Equal Opportunity Employer and a Drug Free Workplace.