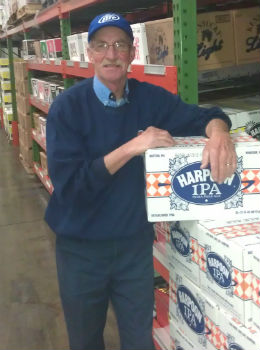 About Stagnaro
Stagnaro Distributing is a locally owned and operated full service beverage distributor servicing 25 counties in Soutwest Ohio and Northern Kentucky. The company is headquartered in Cincinnati, Ohio and has a second location in Erlanger, Kentucky. The company proudly represents a variety of local, regional, national and international breweries and sells more then 7 million cases to more than 3,000 retailers on an annual basis. There are currently over 180 talented team members working at Stagnaro Distributing in various sales, marketing, delivery, warehouse and administrative departments. Follow us on Twitter at @DrinkGreatBeers or on Facebook at www.facebook.com/StagnaroDistributing
Culture Statement
At Stagnaro Distributing, our culture is rooted in our belief of the three P's, People, Process, Purpose.
We will always believe that our PEOPLE are our strongest, most valuable asset. It is our hope and expectation that our people work hard, compete, have fun, learn something new everyday, and most importantly treat others as they would like to be treated.
We will strive everyday to improve upon and evolve our PROCESS. We will always be our own worst critics and we will constantly challenge ourselves to explore new, innovative and exciting ways to go to market.
Win, lose or draw, each and every day we will approach every endeavor and situation with a true sense of PURPOSE.